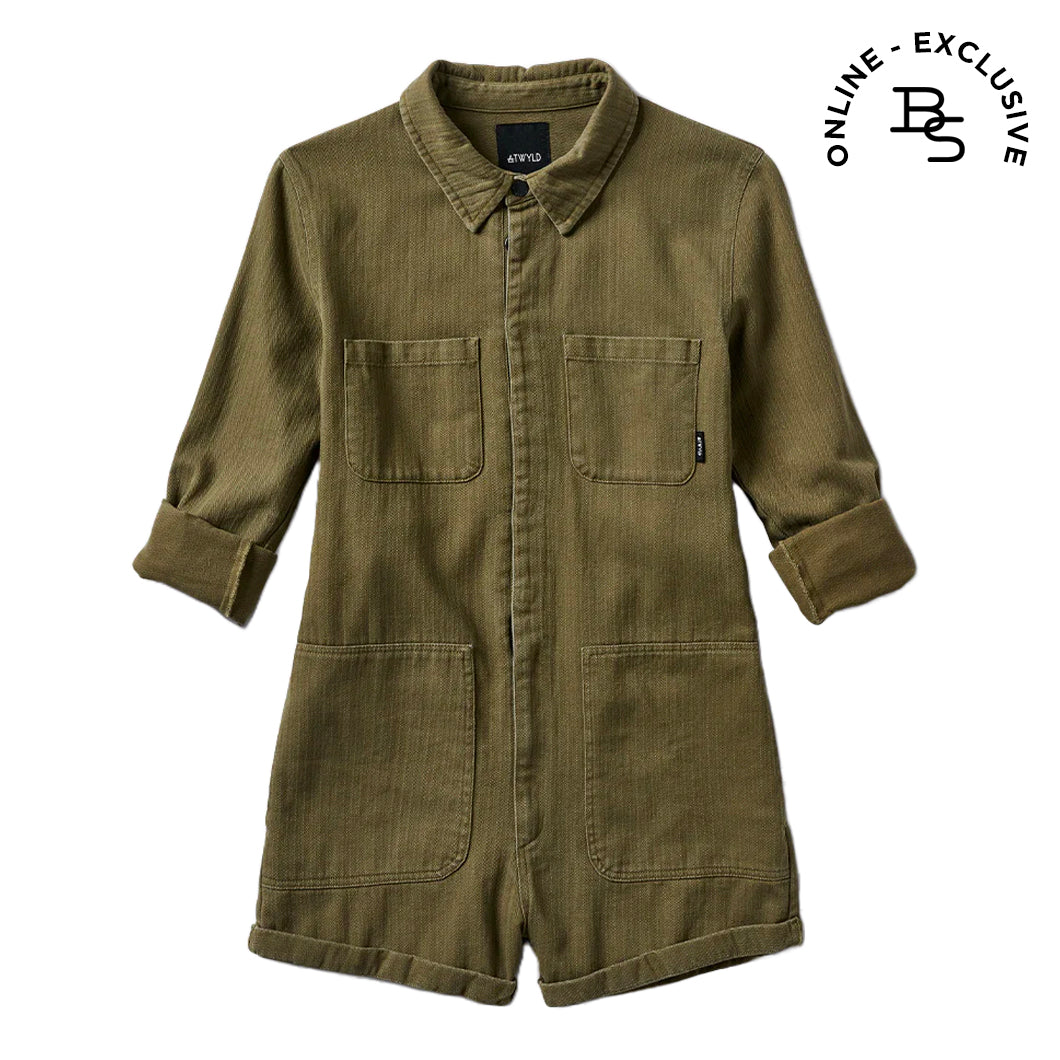 ATWYLD - No Service Jumper - Olive (Online Exclusive)
Regular price $148.00 Sale
Do you ever wake up in the morning and just not want to deal with putting an outfit together. Would you sometimes rather just stay in your pajamas all day. We feel you! This is why we designed the most comfortable, casual, washed to perfection chill Jumper in all the land. You will look so good and stylish but secretly be also ready to just take a nap in this piece. perfect for hopping in the car for a road trip or styling it up with some boots. We will be living in this Jumper forevermore. 
The most perfectly comfortable, washed to perfection, all in one outfit! ATWYLD presents to you the No Service Jumper!
100% Cotton 250g Herringbone 
Triple washed for softness to give it a vintage feel
Hidden snap closure down the center front with zipper at the fly
Pockets galore! 6 pockets total with 2 at the chest, 2 more in the front plus the 2 back pockets
Belt adjustor tabs at the back to cinch the waist if you would like or wear it un-cinched for more loose fitting look.
SIZE CHART
Measurements taken of actual garment. Measure yourself and compare the measurements to the garment measurements to decide how you would like it fit you.