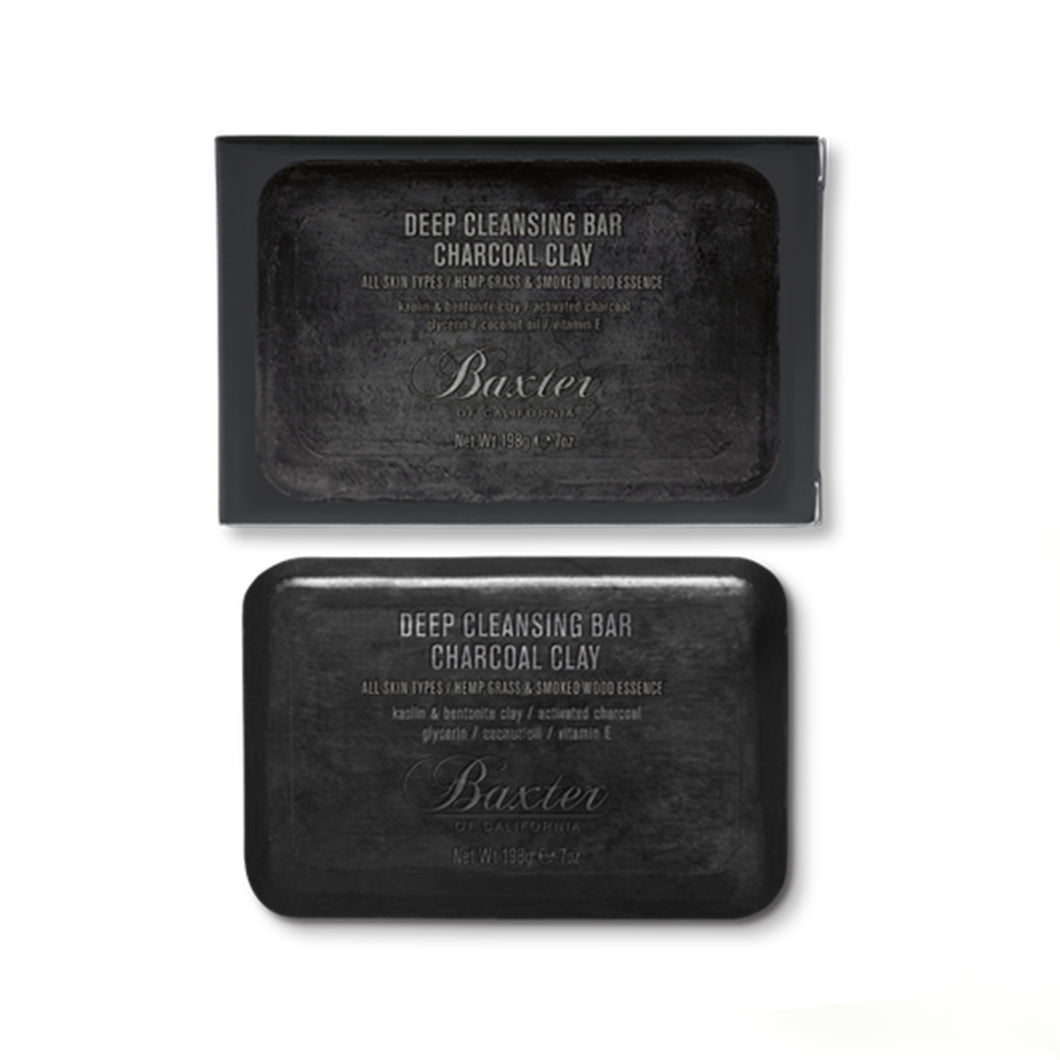 Baxter of California - Charcoal Clay Bar
Regular price $19.00 Sale
Baxter introduces a new Deep Cleansing Bar – Charcoal Clay.
This 3-in-1, non-drying, detoxifying black soap bar has a rich lather and features Kaolin & Bentonite Clay along with Activated Charcoal, that help remove excess oil, dirt, and impurities from your face, beard, and body. Packed with Glycerin and Coconut Oil to help moisturize skin after the deep cleanse, our bar will leave you feeling clarified and soothed. Aromas of Smoked Wood and Hemp Grass blend for a subtle masculine scent.
Made for all skin types and great for "bacne" (acne prone backs).