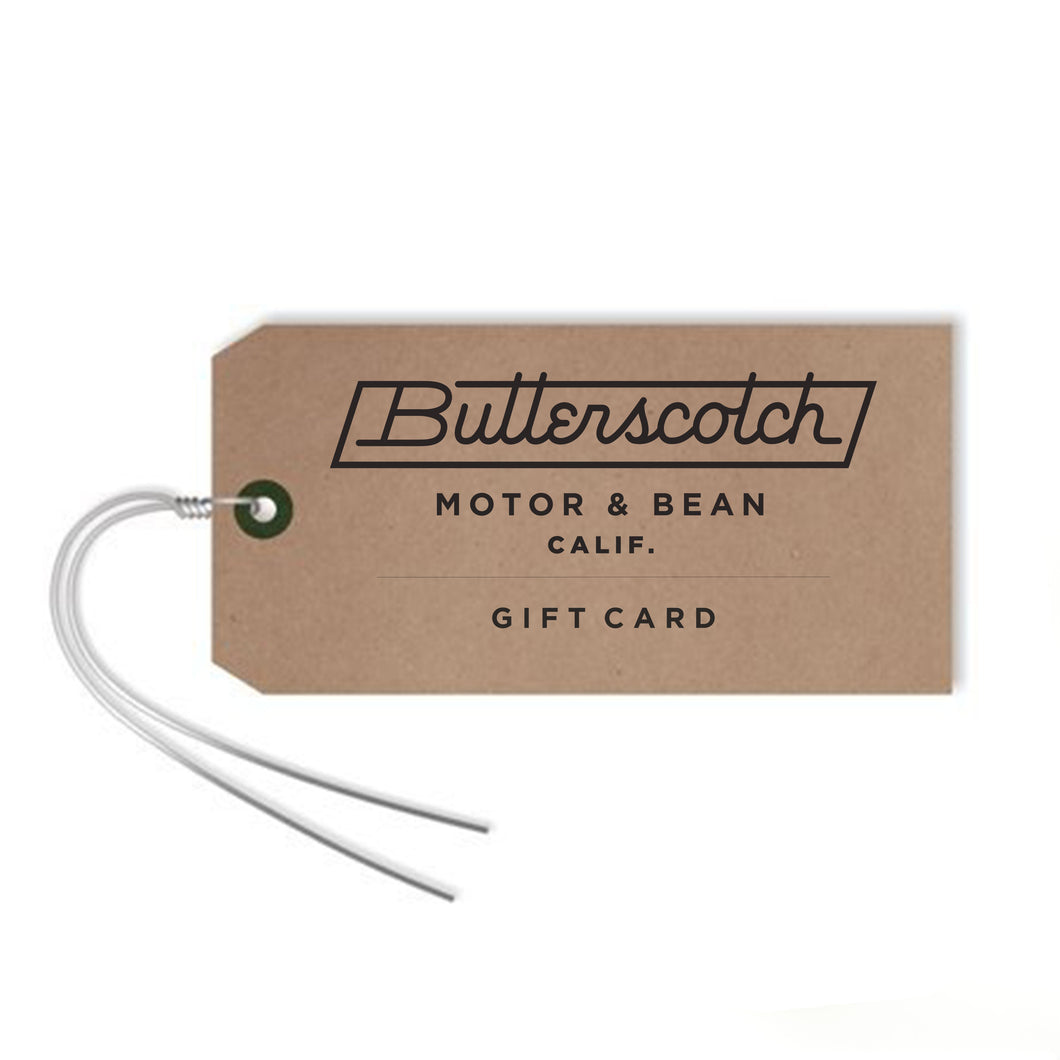 ButterScotch Gift Card
Regular price $25.00 Sale
Want to get something as a gift or thank you but just really aren't sure what that should be?
Well pick up a gift card from the shop and let that lucky person pick for themselves. 
Broken down into increments you can decide how much you want to grab. 
To purchase a Gift Card first select the desired amount, at order Check out Please let us know who the gift card is for and we will generate a specific code for you that we email you shortly after your purchase. 
No physical gift card will be shipped or sent out(unless you request one)
But rest assured we will have your transaction credit loaded into our system.
Once the code is generated from us we will email you confirmation and you can print that out to give to your final recipient or keep it for yourself.
Please feel free to email us with any questions! Not seeing the amount you want shoot us an email!