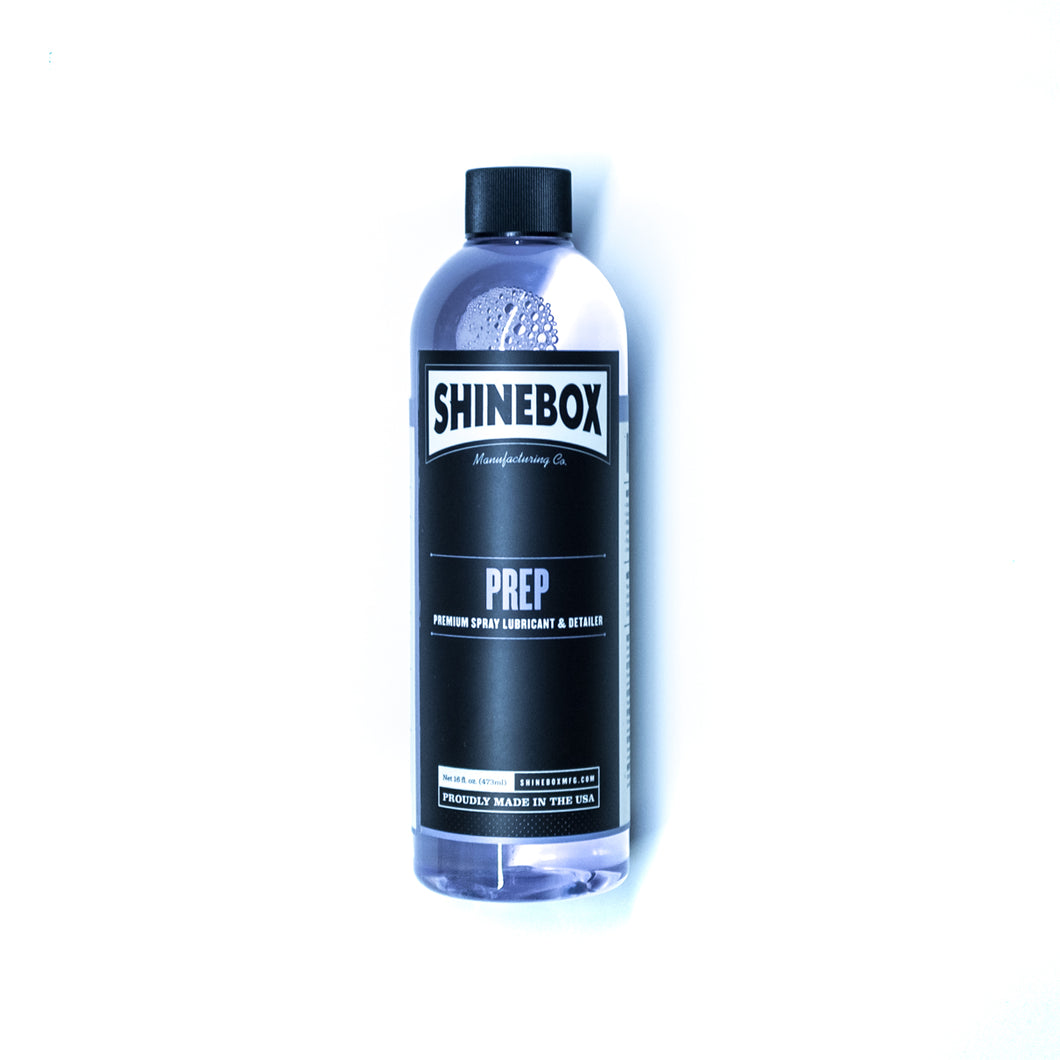 ShineBox - Prep
Regular price $16.50 Sale
Say hello to your Auto's new best friend.
'Prep' - is a spray lubricant that is an instant detailer perfect for quick clean ups before or after the ride. Water-based formula helps clean surfaces, remove minor contaminants, bugs, and fingerprints to help restore the brilliance in the finish. Can be used on all surfaces. Painted, Chrome, Glass, Plastic matte, gloss, or satin. 
Net 16fl. oz Bottle comes with spray nozzle. 
Step 1 in the ShineBox detailing line up.
Made proudly and respectfully in Long Beach, CA.