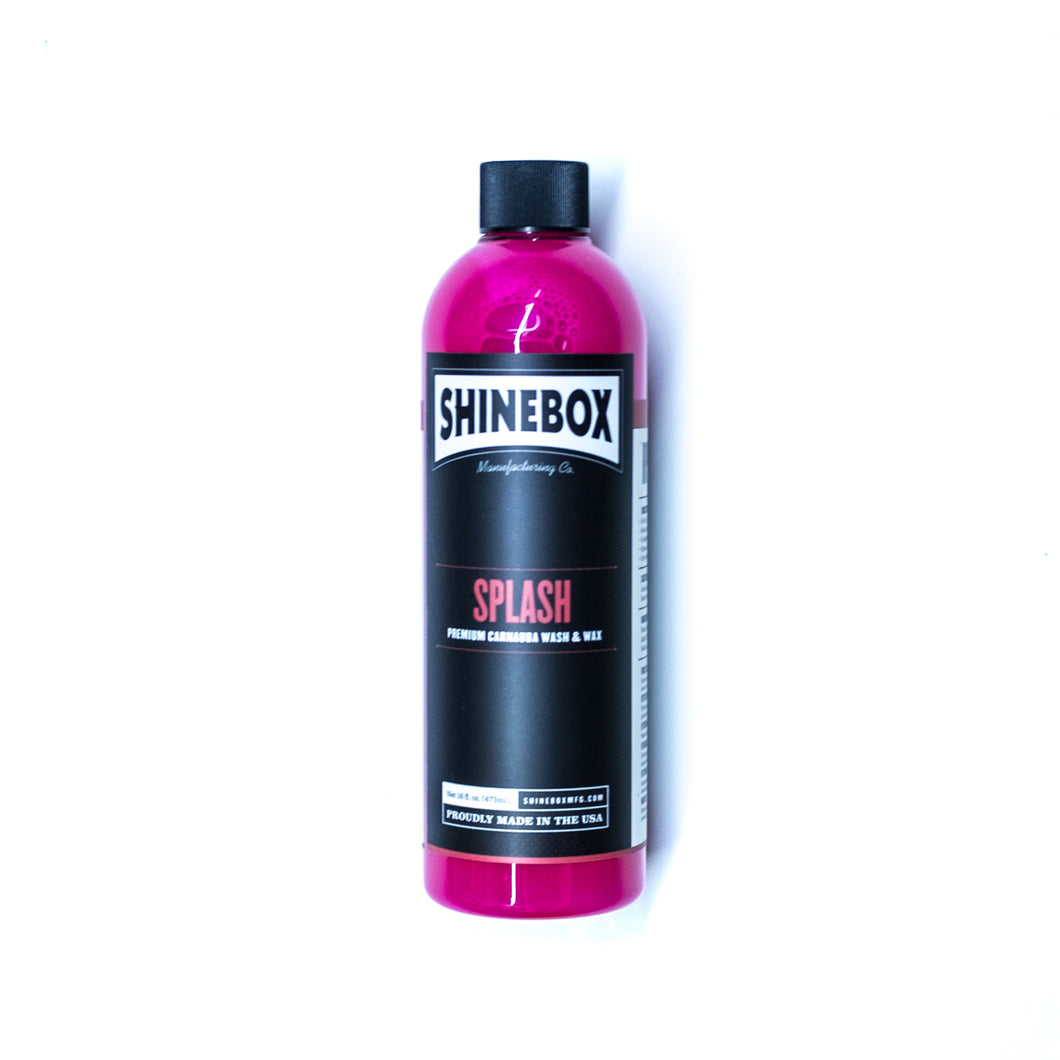 ShineBox - Splash
Regular price $15.00 Sale
'Splash' is a premium carnauba wash and wax. This soap is highly concentrated - use about an ounce for a gallon of water. Helps draw dirt and grime from the surface, leaving it protected with enhanced gloss and beauty. Suggested when your bike or car is at its dirtest. When 'Prep' just isn't enough use splash to clean your surface. 
Safe for all vehicle types.
Net 16fl. oz.
First you clean then you protect. 
Made proudly and respectfully in Long Beach, CA.