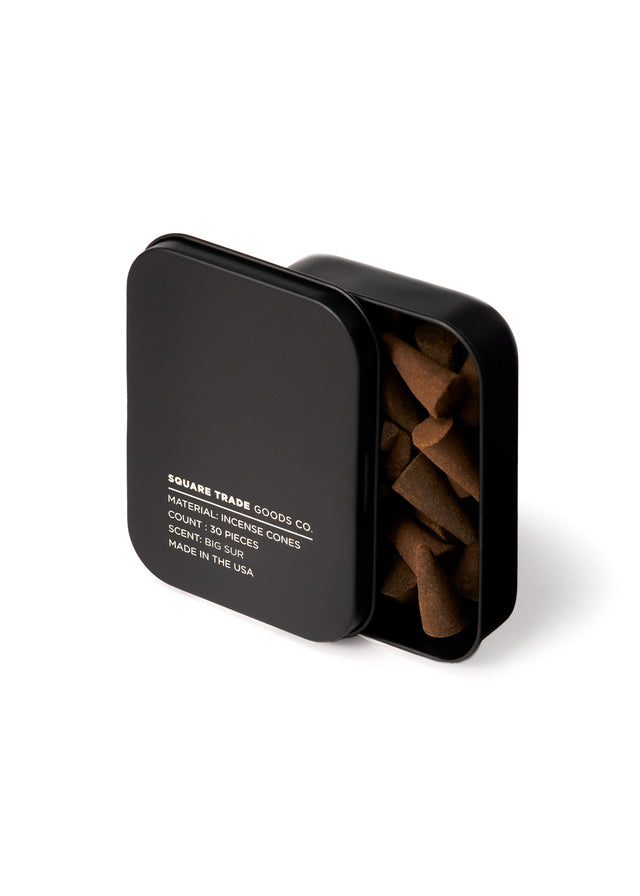 Square Trade Goods Co. - Stone Moss - Incense Cones (30 Piece)
Regular price $22.00 Sale
A mixture of Cedar, Sandalwood, Musk, Smoke and Sea Salt Air this candle evokes memories of driving down Highway 1 with the windows down. Breathing in the fresh ocean air mixed with the giant redwoods and campfires from the Big Sur Cabins. 
- 30 incense cones per tin
- Lid is a suitable burning surface
- 20 - 30 minute burn time
- Scent longevity - 2 to 4 hours
- Hand dipped in Richmond, VA 
- Made in the U.S.A.