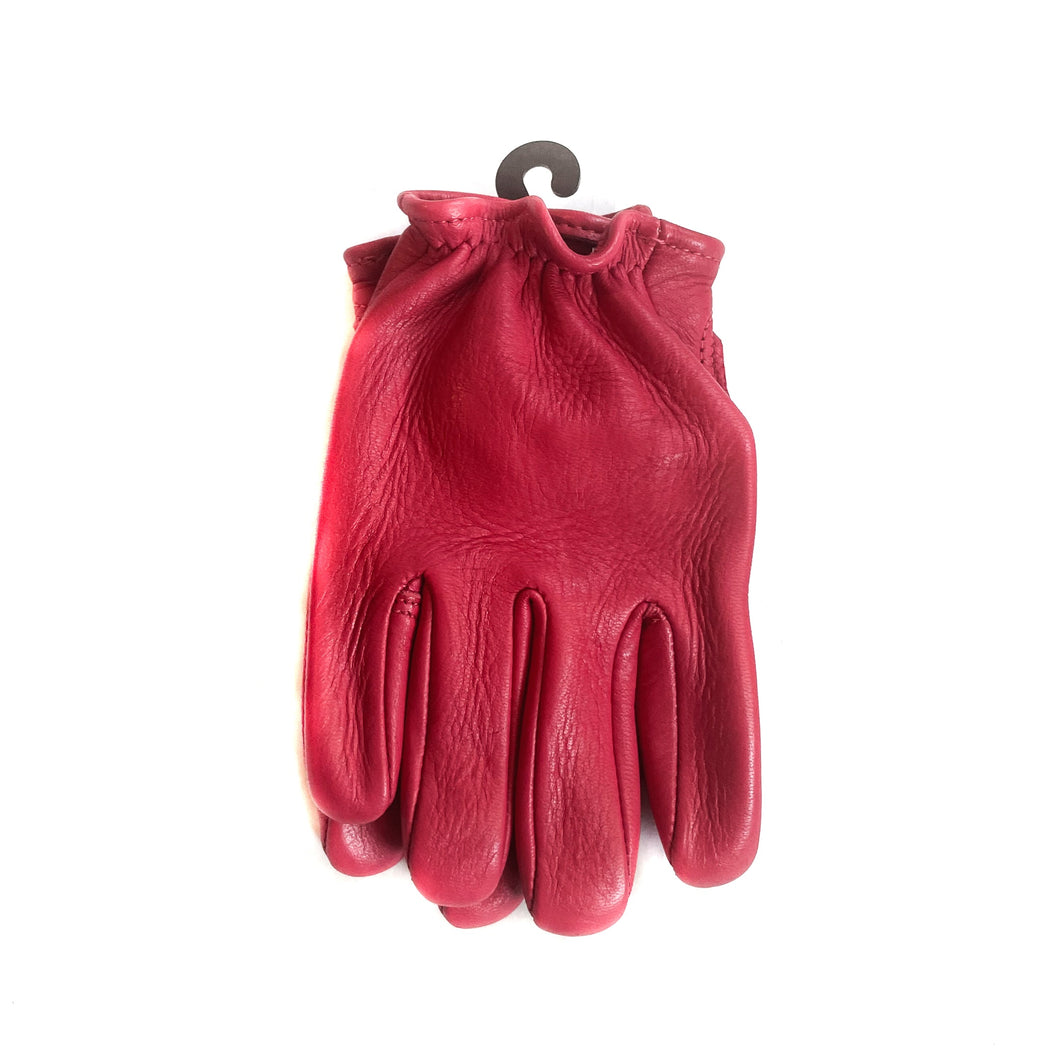 ButterScotch - Double Shot Glove - Chili Pepper
Regular price $95.00 Sale
The Double Shot was designed for the rider in mind with a little extra cushion. 
After countless gloves that couldn't hang, I decided it was time to make one that would last. 
The Double shot builds on the short round design that hits right at the break of your wrist and jacket for freedom and movement on any handlebar situation without bunching then adds additional palm padding for some extra comfort.
Elastic cuff at the wrist keeps them tight and deer hide leather makes these gloves extremely durable in wet or dry conditions. 
HIGHLIGHTS
Soft leather construction
Reinforced seam stitching 
Padded Palm for additional cushion on the write and hand. 
Elasticized wrist
short wrist design 
Made in USA
SIZING
Measured in circumference - Take a tape measure and wrap fully around the palm of your hand to get your size.