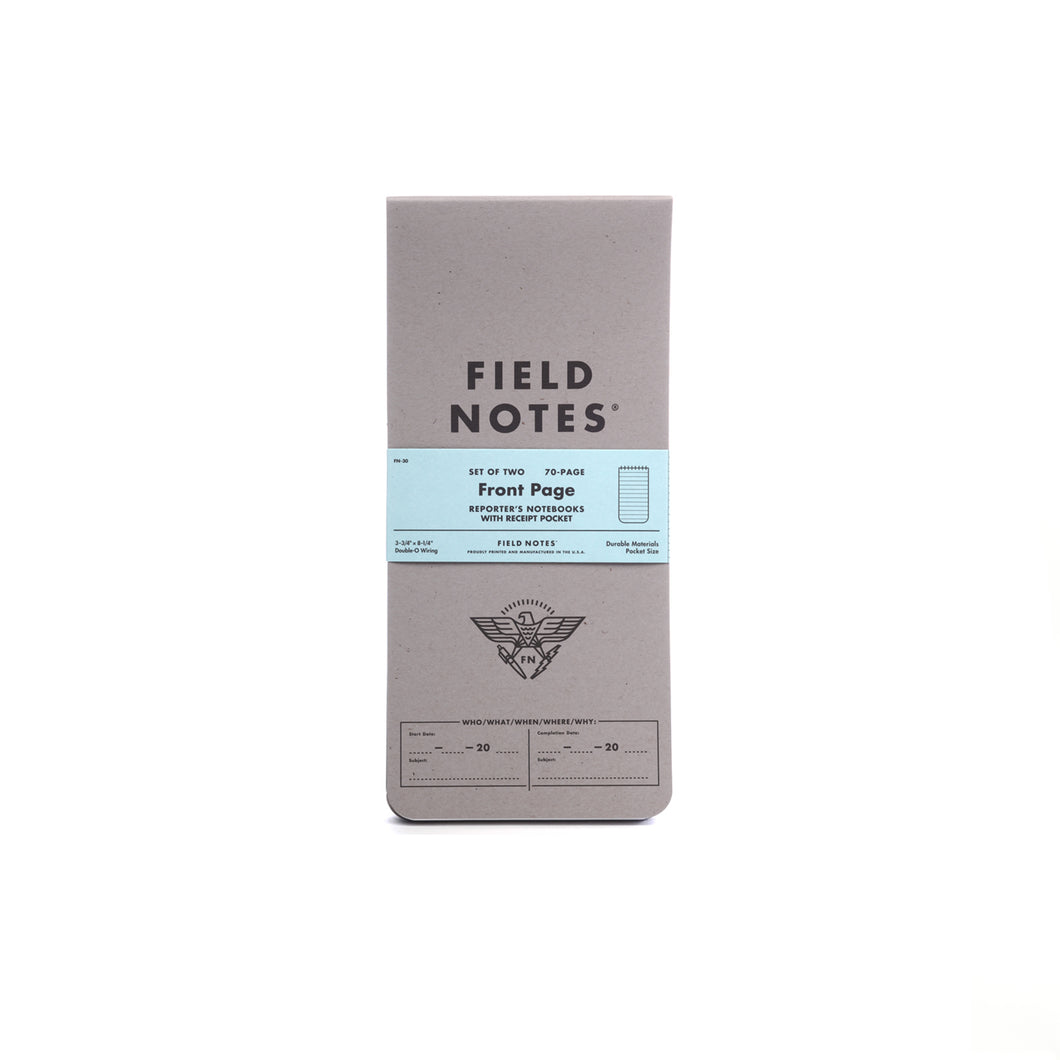 Field Notes - Front Page NoteBook (2pk)
Regular price $12.95 Sale
One of my favorites in and out of the shop. A great utility notebook with back storage pocket. Take notes make lists on the fly with the easy flip spiral cover. Easy to hold in one hand and take note with the other. 
HIGHLIGHTS:
01.

Proudly printed by the good people of eDoc Communications, Mount Prospect, Ill.

02.

Cover: Neenah Environment 120#DTC "Concrete" with a brute force application of "Dachshund Nose" black soy-based Saphira ink.

03.

Innards: Cougar 70#T "White" vellum ruled with "Gray Lady" soy-based Saphira ink.

04.

Cover and innards printed on a Heidelberg Speedmaster XL 105 40" 6-color printing press.

05.

Bound with bombproof Renz "Double-O" Ring Wire, with appreciation to U.S. Patent #2142816, filed in 1935 by W. Walter Grumbacher.

06.

Corners rounded to 3/8" (9.5mm) by a Challenge SCM round-corner machine.

07.

College Ruled Lines: 9/32" (7.1 mm). 70 Pages.

08.

Notebook dimensions: 3–3/4"× 8-1/4" (95mm x 210mm).

09.

Field Notes uses only the Futura typeface family (Paul Renner, 1927).

10.

All Field Notes memo books are printed and manufactured in the U.S.A.