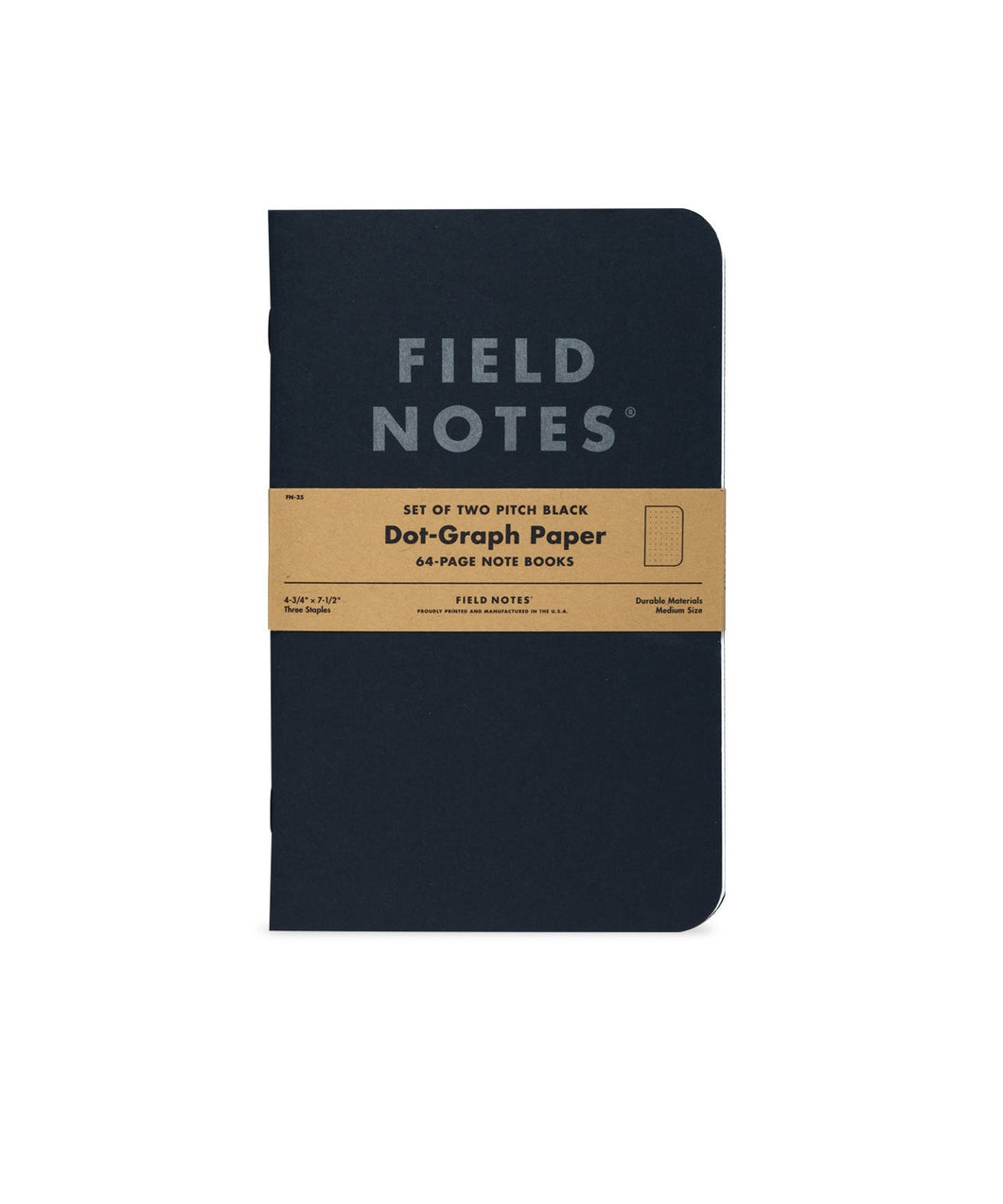 Field Notes - Pitch Black - Large Ruled Paper (2pk)
Regular price $12.95 Sale
Field Notes #1 Best Selling Memo Notebook.
64 Pages
Sold in a 2 pack, A slightly larger classic 4 3/4" × 7 1/2" sizing.
The Pitch Black memo comes with Ruled paper. Bound with glossy black staples and sturdy 118# covers featuring new, Field Notes-exclusive black/kraft duplex paper from French Paper Co.