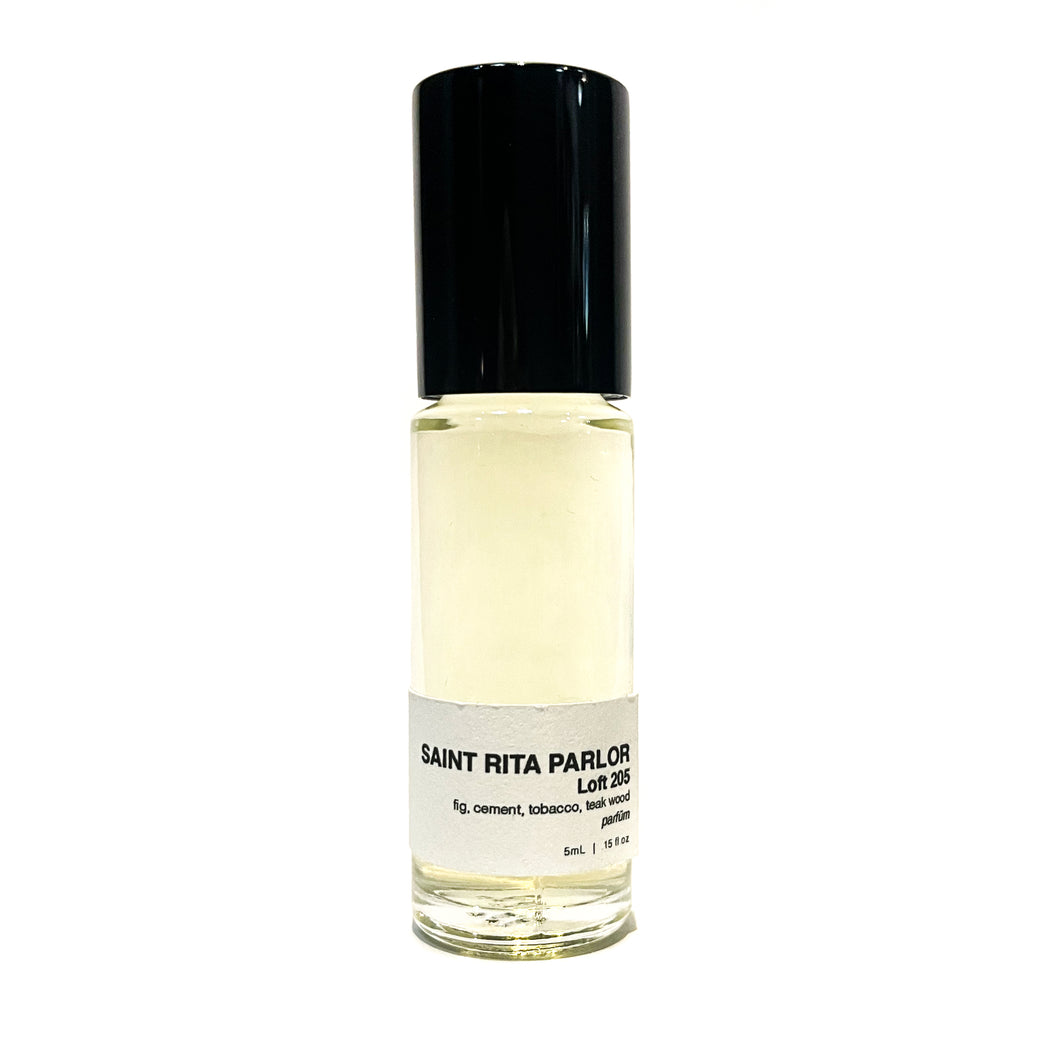 Saint Rita Parlor - Parfum | Loft 205 | 5 mL
Regular price $40.00 Sale
Finest quality parfum. Limited unisex fragrance comprised of over 18 rare and organic essential oils. Handmade by Saint Rita Parlor in Los Angeles, California.
Notes: Fig, Cement, Tobacco, Teak Wood
Loft 205 reminds me of walking into my favorite old hotel in NYC. A concrete city with warm tones and familiar scents.