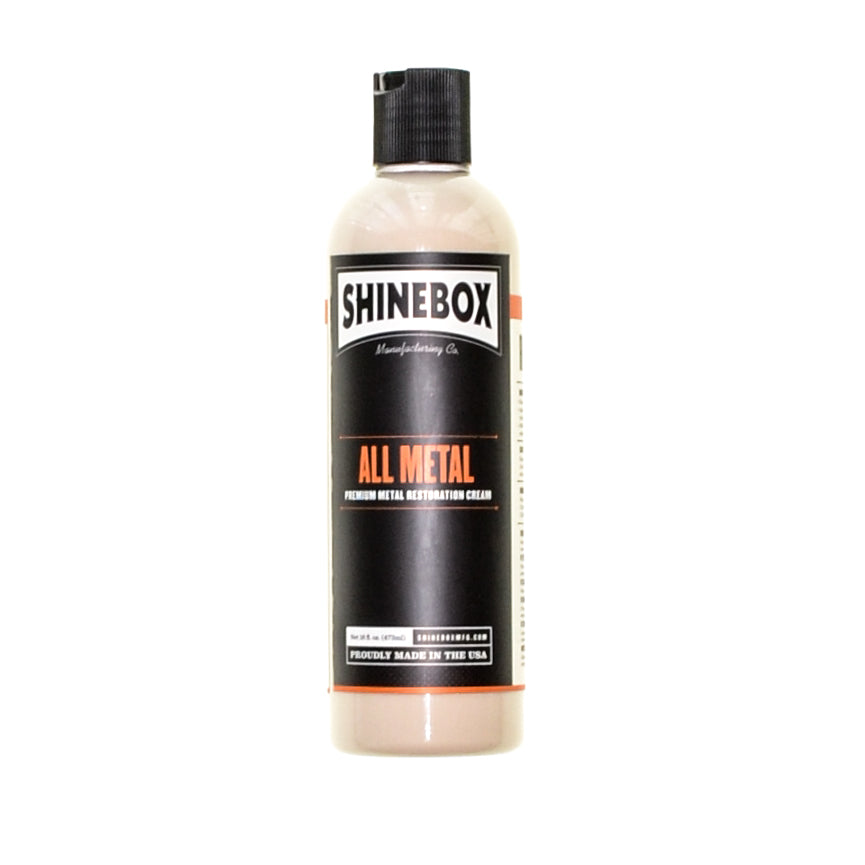 ShineBox - All Metal
Regular price $24.00 Sale
'All Metal' is a premium metal cream that adds a high gloss and rich luster to any metal surface for a like new finish. 'All Metal' helps restore, protect and buff your metal plated surfaces to a high shine. Bring old hazy surfaces back to life or keep new metal protected with this all in one cream from ShineBox. 
shake well before use and application. Suggested application is a clean microfiber shammy or suggested buffing pad. May take up to 3 coats for highly oxidized surfaces. 
Net 16fl. oz. 
FOR METAL SURFACES ONLY. DO NOT APPLY TO PAINTED SURFACES.  
Made proudly and respectfully in Long Beach, CA.